In preparation for GDPR compliance, organizations around the globe worked months in advance of the deadline to ensure compliance. But what happened after the date of effectiveness? McDermott set out to learn how companies fared across the United States, Europe, China and Japan.
In digging deeper, we discovered valuable findings, including:
Countries and regions are at different points in their GDPR compliance awareness and execution journeys.
Businesses across the globe continue to face challenges in understanding and responding to EU data breaches, despite making investments in new personnel and changing business practices.
In partnership with the Ponemon Institute, we released our latest study, "Keeping Pace in the GDPR Race: A Global View of GDPR Progress in the United States, Europe, China and Japan." This report sheds new insight and provides ways to improve resiliency and mitigate risk for your company.
Click here to see our key findings and download the report.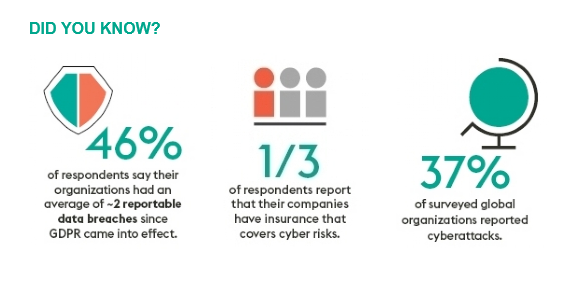 ---