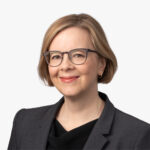 Amanda Enyeart
Partner
Chicago
+1 312 984 5488
aenyeart@mwe.com
Focused on compliance, transactions and sector-specific counseling, Amanda Enyeart works with her clients to deploy digital health technology in compliance with a wide range of health law regulations. She is particularly concentrated on telehealth, fraud and abuse, information technology, data strategies and digital health matters. She provides counsel on all aspects of telehealth and other healthcare delivery modalities, advising on the complex patchwork of state-by-state regulatory issues, including practitioner licensure, Medicare and Medicaid reimbursement, compliance with the federal Stark Law and Anti-Kickback Statute, and state fraud and abuse laws. Learn more about Amanda's practice.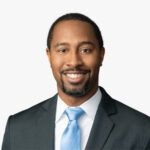 Marshall E. Jackson, Jr.
Partner
Washington, DC
+1 202 756 8019
mjackson@mwe.com
Marshall E. Jackson, Jr. focuses his practice on transactional and regulatory counseling for clients in the healthcare industry. He also advises clients on the legal, regulatory and compliance aspects of digital health, with a particular focus on telehealth, telemedicine, mobile health and consumer wellness. Such engagements include assisting clients in developing and implementing telehealth programs by advising on issues related to professional licensure, scope of practice, informed consent, prescribing and reimbursement. Learn more about Marshall's practice.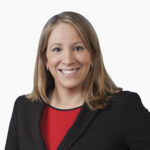 Lisa Mazur
Partner
Chicago
+1 312 984 3275
lmazur@mwe.com
Lisa is the head of strategy for McDermott's Healthcare practice and serves as co-head of McDermott's Digital Health practice, a role she has held since 2015. With deep experience in the complex and constantly evolving digital health regulatory landscape, Lisa Mazur helps her clients in the healthcare, technology and retail sectors pursue innovative digital health solutions with an eye toward proactive, practical compliance and creative legal solutions. Learn more about Lisa's practice.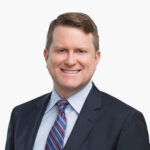 Michael G. Morgan
Partner
Los Angeles
+1 310 551 9366
Silicon Valley
+1 650 815 7529
mmorgan@mwe.com
Michael is a leader of the Firm's Global Privacy and Cybersecurity practice. Recognized as one of the nation's leading lawyers in cybersecurity, Mike has guided clients through some of the largest and most complex data breaches, breaches involving more than 50 million records and incidents affecting persons in over 100 countries around the world. He counsels clients on compliance with US and international regulations relating to cybersecurity and data privacy, including compliance with the EU's General Data Protection Regulation and China's Network Security Law. Read Mike's full bio.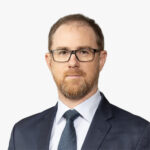 Romain Perray
Partner
Paris
+33 1 81 69 15 27
rperray@mwe.com
Romain is the EU head of the Firm's Global Privacy & Cybersecurity Practice Group. He advises on the full range of data protection and data security for clients in life sciences, automotive, ad techs, insurance, e-commerce, leisure, social networks and even the public sector, especially in the context of smart cities projects. His experience extends to cross-border transfers of data (including global intragroup data transfers framework agreements), joint data controllers and/or data processor agreements, the formulation of privacy and/or cookies policies, and the use of personal data for marketing purposes, including through profiling techniques, notably in a Big Data context. Learn more about Romain's practice.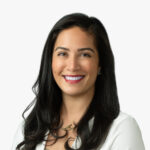 Amy C. Pimentel
Partner
Boston
+1 617 535 3948
apimentel@mwe.com
Amy C. Pimentel (CIPM) advises clients on global data protection, privacy and cybersecurity. She is skilled at harmonizing requirements across jurisdictions and legal regimes to build practical and business-focused global privacy and cybersecurity programs. She also helps multinational companies understand privacy rules and balance their legal risk when entering new markets or breaking into new or non-traditional industries. Learn more about Amy's practice.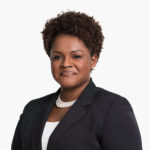 Vernessa T. Pollard
Partner
Washington, DC
+1 202 756 8181
vpollard@mwe.com
Vernessa is co-head of the Firm's global Life Sciences practice and also leads the FDA practice. Vernessa Pollard works alongside life sciences, medical device and technology companies, helping them navigate US Food and Drug Administration (FDA) regulatory complexities to bring novel technologies and cutting-edge products to market. Vernessa is a thought-leader on digital health and regulatory issues involving clinical decision support (CDS) and software as a medical device (SaMD). Click here to learn more about Vernessa's practice.