Earlier this month, more than 45,000 attendees descended on Las Vegas, NV, for the nation's largest annual health care technology conference: the 2018 HIMSS Conference & Exhibition (HIMSS18). Conversations and educational sessions covered a wide range of health tech topics, with thought leaders, solutions developers, health system executives, patient advocates and care providers coming together to discuss the myriad obstacles and opportunities facing the health care technology industry today.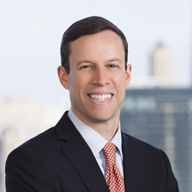 On Tuesday March 6, during the HIMSS conference, McDermott Will & Emery along with our friends at Capstone Headwaters convened a panel discussion on "Financing High-Growth Healthcare IT Companies, which I had the pleasure of moderating. The seasoned mix of health care finance and private equity professionals discussed the various types and sources of capital available to fuel high-growth health IT organizations and how to choose the right mix of capital to support a company's growth needs. We also reviewed the legal and regulatory implications for investments in health care IT companies, and discussed considerations for optimal positioning in a value-based care environment. 
As explored with the panel, there are a host of important legal and regulatory considerations to keep in mind for those considering investment in a health care IT or digital health company, such as:
Equity positions of the founders and other early investors
Whether the company has appropriately protected intellectual property (IP) through patents, copyrights or trade secret protection
Whether their third-party IP is properly licensed from third parties
Whether exclusivity and non-compete provisions in customer agreements do not overly limit the company's markets or potential customers
Whether the company has necessary data rights to implement its current/future data strategy
How IT platform and data security risk management programs perform, assessing vulnerability to cyber-attacks and IP or data loss
When it comes to sources of funding available to growing, profitable health IT companies, there are several options. As David Baker, a Managing Director in the Healthcare Group at Capstone Headwaters, LLC, explained post-event, "There are over 10,000 PE/VC firms looking to deploy capital in health care companies. It really comes down your growth strategy plan. You need to ask yourself what your goal is with this capital." David highlighted a few key questions:
Are you looking to exit?
Are you willing to give up majority ownership of your business?
What does your balance sheet look like and can you take on debt?
Bard Betz, CEO of Command Health and a health care entrepreneur of 30+ years, has gone through the process of raising capital several times. For Bard, forging a successful partnership comes down to alignment with a company's strategic plans. "Be careful who you partner up with. It's your life and it can take years to undo," said Bard, who discussed the importance of having mutually agreed-upon goals when entering into transactions. Bard said that some of the best exits and capital acquisitions he has seen have been those with predetermined and agreed-upon performance numbers pre-transaction.
Bard also spoke to the tendency for investors and potential partners alike to get wrapped up in the evaluation. "Everybody is trying to catch the tail of those who have had explosive growth over the last few years," he said, which should not overshadow the need for strategic alignment.
David Hirschhorn, director of the investment firm, the Amara Group, noted that while there may be tons of great products today, what it comes down to is a company's growth strategy plan. "That's what we marry when we invest," he said. David makes minority investments, and explained that the biggest threats to success from the investor perspective are management leaving or strategies shifting. "The management team of the company knows best," David said.
Sarah Hogan, a partner and colleague of mine at McDermott, also shared her perspective and insights from working with various companies on the investor and acquisition sides. "When you're trying to onboard a customer or first deal, sometimes the company gives up things they don't realize will hurt them in the long run," Sarah said, adding that a common mistake she sees is companies giving up a zone of exclusivity to a partner, as well as software companies discounting the patent-strategy side. "How do you protect the value of an algorithm? If the workflow is truly inventive, there may be a patent strategy," Sarah said.
As more and more organizations get in to the business of collecting, storing and aggregating individually identifiable health information (e.g., electronic health records companies and data warehouses) and providing sophisticated data analytics, it's important to note that the regulatory framework for the information and corresponding risks depends on whether the information is regulated by HIPAA.
If a company receives health information directly from consumers, then the company and data strategy are subject to less precise consumer protection rules of the Federal Trade Commission under the FTC Act for "consumer-generated health information" and disclose how the company uses the health information in its online privacy policy. On the other hand, if the company receives health information as a business associate of a health care provider or health plan, then the company must take care to get appropriate data use rights in the business associate agreement with the provider or plan.
As technology continues to proliferate how health care is delivered and consumed in the country, we will continue to see new opportunities — and regulatory complexities — for investors to navigate. Thank you to each of the panelists for joining the discussion and sharing their decades of experience and expertise with the audience. I look forward to seeing what 2018 has in store and helping guide clients on the path to success.
For more information on the regulatory challenges and growth opportunities facing both investors and health care IT companies today, be sure to bookmark our Of Digital Interest blog and connect with us on LinkedIn.
For McDermott's 2017 Digital Health Year in Review Report, please see here, and learn more about our new publication with the American Health Lawyers Association, The Law of Digital Health.